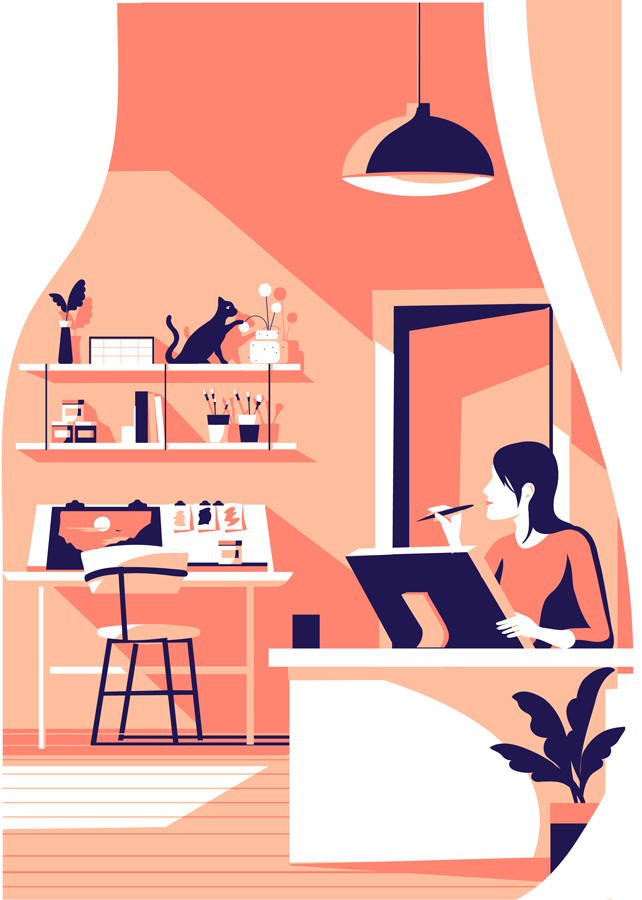 Marie Bastille has been a multi-disciplined illustrators agency since 1988, and offers awide selection of creative services. From the initial concept to the execution phase, we deal with all types of projects from print, motion, web, advertising, fashion, to direct marketing… Our team consists of talented and world-renowned illustrators, graphic designers, retouchers… It will be our pleasure to guide you according to your needs, and prepare a customized « a la carte » estimate. Do not hesitate to seek advice from us! We have many incredible resources and know our authors well – it is important for us to match exactly our client's needs. All the illustrations presented on our website are to showcase examples of work from our authors and are not free of charge. We proceed starting with an order, the fee and royalties are calculated according to the terms and conditions as well as the use of the artwork. Our illustrators are registered at the « Maison des artistes » or at the « Agessa ». For more information please check our general terms and conditions of sale.
Marie Bastille team can also manage film realization, from the creation of the illustrations up to the final animation delivery, this is possible thanks to our partner studios.
DOZE Studio, Un Oeil Sur Tout, Zurich29 are 3 professional studios, offering different technical solution for creation: Video, 2D / 3D Animations, Motion Design, Story Telling, Draw My Life, Graphic Recording, Advertising Films, Bilboards, Events etc… Whether you plan to use it on the web, on digital board, TV or cinema, we can manage all your projects: illustrations, animation, music, voice-over, editing, ARPP accreditation, deliveries to media, etc.
---
If you are creative and looking for an agent, please fill that form email and we will get back to you as soon as we can…